A Person Centred Counsellor offering online Counselling to you in the comfort of your own home or private space, anywhere in the UK or Ireland via Zoom.
It takes courage to ask for help, so I always answer enquiries quickly. Usually within an hour or so - always within 24hrs.
We can meet early in the morning (before normal office hours), during the day or in the evening. I am available for counselling on Mondays, Tuesdays, Wednesdays and Fridays.
During the festive season I will be taking a break from Thursday December 21st until Tuesday January 2nd. I will answer all enquiries as normal during that time.
I offer Zoom Counselling for a wide range of difficulties including Anxiety, Bereavement, Alcohol or Drug Problems, Addictions, Depression, Trauma, Childhood Abuse, Stress, or low self-esteem. Whatever is troubling you, I can help you to get through it. You could make a start right now by getting in touch with me. Our initial 50 minute meeting only costs £20, after that you can decide whether or not I'm the right counsellor for you. There will be no obligation to book further sessions if you don't want to.
Online Counselling.
Online Counselling is safe and easy. You can log on from anywhere you like, so it saves travel costs and travel time. All you need for your online counselling is a smart phone, iPhone, laptop, tablet or a PC. You can find more about how to prepare for online counselling here.

My clients have told me that Online Counselling has advantages over face to face counselling. Apart from the obvious convenience, they say that talking about personal issues is easier when you are in a familiar, safe place. Also, counselling can bring up difficult emotions. After an online session, you can remain exactly where you are - in the comfort of your chosen location - and take time to process, settle and relax.
If you have any questions, then please get in touch.
I am a Person Centred Counsellor, so our counselling meetings will focus on you and whatever issues you want to bring. I will do my best to provide the best conditions for you to feel safe, supported and able to talk about absolutely anything. Whatever issues you want to explore, I will listen with empathy and without judgement, whilst sharing my knowledge and personal experience if it feels both appropriate and that it could benefit you. Working together with me can enable you to make the changes you need to make that will help you to find a way forward. I offer short or long-term therapy on an open ended basis.
What is it that made you look to have counselling? Perhaps you have a specific issue, such as a
bereavement
or a
loss
of a different sort,
anxiety
,
depression
, work related stress,
drink
or
drug abuse
, relationship problems, obsessive behaviour or
addiction
. Or that you experience feelings of worthlessness or
low self-esteem
. Do you have an underlying sense discomfort or a feeling of 'impending doom' that you can't seem to shift? Whatever is troubling you or making you uncomfortable, I can help.
I strongly believe that the quality of the relationship between client and counsellor is the most important factor in enabling therapeutic change to take place. That is why I offer a full length low cost, no obligation introductory session. After that you should be able to decide whether or not I'm the right person for you to be talking to. Call or text me, then we can start by having an informal chat, or
contact me
by email.
As a Person Centred Counsellor (online) I will be genuine and authentic throughout our counselling relationship, I do not wear a 'counsellor hat'. I will work alongside you in order for us to find possible solutions to your problems with honesty and integrity. My own personal experiences during some chaotic and difficult times in my life, along with my extensive work experience and training help me to genuinely relate to you and truly understand your struggles. Working together, we will explore ways of moving forwards.
I will not keep you waiting, I answer all enquiries swiftly - normally within an hour or two - and always within 24hrs.

Your counselling sessions will help you understand yourself and your emotions better. One of the ways we might do this is by identifying negative or destructive cycles in your life. Exploring the reasons behind them and then looking for ways to prevent them from happening over and over again. We would then try to identify more positive cycles that are already present in your life The ones that are beneficial to your well-being. We would work at strengthening those. Counselling is a unique opportunity for you to discover more about yourself and what triggers feelings or emotions that you struggle with and to gain an understanding of where they originate from.

If you think you have a problem with alcohol, prescription or illicit drug use, problem gambling, gaming, internet, then I will draw on my deep understanding of addiction, obsessive behaviour and the associated issues. I have personal experience of a range of addictions, alcoholism and recovery as well as being a trained alcohol and addiction counsellor. This has given me an extensive working knowledge of recovery including the 12 step program, enhanced by my time spent counselling and key-working in a well regarded Brighton and Hove residential alcohol and drug rehab. I live my life free from addiction and have been clean and sober for over 11 years.

So, I have a unique combination of experience both as a counsellor and from my own - sometimes turbulent - journey through life so far. The knowledge I have assimilated helps me genuinely understand your difficulties and enables me to assist you in exploring any personal issues and obstacles that you have, whether they are current problems or past experiences that continue to affect you in your day to day life. Together, we will work towards strengthening your inner resources, in turn improving your self-confidence and helping you to get through this difficult time and feel more optimistic about your future.

You might be seeking therapy because you suffered childhood abuse, trauma or abandonment. You may be struggling with generalised anxiety, a personal loss or a bereavement. Perhaps you feel generally troubled, but can't quite work out why or are living with a constant sense of unease which you can't seem to shake off.


"Don't worry about what's ahead. Just go as far as you can go - from
there you can see further."
—Unknown

Our counselling sessions can help you to understand some of the reasons behind reactions or feelings you experience that are bothering you. I will help you to explore anything that is affecting you, in a genuine and compassionate way. Together we will work towards finding a solution. For you to be able to see ahead more clearly.

Why not take that first step and contact me now. Text, phone or e-mail - whichever suits you. I offer a low cost first meeting with no obligation, so that you can find out if you're comfortable talking with me. If you feel up to it, then why not call me for an informal chat or contact me by email.

Registered with The British Association for Counselling & Psychotherapy as a fully qualified professional counsellor, I can offer you counselling anywhere in the UK from the comfort of your own space. I am based in Worthing, West Sussex, having spent most of my life living in Brighton and Hove.

My work as a counsellor/therapist can be be done either an open-ended basis, short or long term, or for an agreed number of sessions. I practice my counselling in accordance with the BACP Ethical Framework.

The purpose of counselling is to help you to improve your life. As a professional counsellor I want to help you achieve this.


For an informal chat or to book a no obligation first meeting Online via Zoom or Skype:
Call or Text - 07541 553614
My office is in Worthing, but I work online with people all over the UK.

Alcohol and Drug Problems - Addictions - Anxiety - Depression - Bereavement/Loss - Grief - Stress - Work-Related Issues - Abuse - Relationship Issues - Low Self-esteem - Low Self-belief - Bullying - Family Related Issues - General Unhappiness - Personal Development

Counselling Worthing, Counselling Brighton, Counselling Hove, Counselling Online. Worthing Counsellors, online Counsellors Worthing therapist, Counsellors Brighton and Hove, Online Therapy, Counsellor Worthing, Counsellor Brighton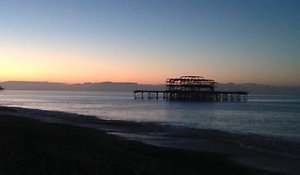 Who comes to see me for online counselling?
Anyone who wants a safe, confidential place in which to talk

Young adults, mature adults and pensioners

Men, women, transmen or transwomen

Individuals with relationship problems, whether same sex or opposite sex

Anyone suffering from depression, anxiety, bereavement, loss, anger issues

Employees who are stressed or are feeling bullied at work

People who suffered childhood trauma or abuse

Some who may have attachment difficulties, loss of self-belief, or low self-esteem

Gamblers, gamers, drinkers or drug users and/or their partners

People who are just struggling to cope with everyday life

I meet with night workers, shift workers, 9-5 Monday to Friday workers

Doctors, Nurses, Social Workers

Trainee Counsellors or Practising Counsellors

A dedicated Professional Counsellor based in Worthing, West Sussex. I offer Person Centred Online Counselling to anyone I genuinely believe I can help.
I am a counsellor based in Worthing and can meet you online if you are anywhere in the UK or Ireland.
At Peter Hutt Counselling provide therapy via Zoom.

For example, I provide counselling in:

Bristol, Southampton, Portsmouth, Chichester, London
Central Worthing, East Worthing, West Worthing, Lancing, Sompting
Durrington, High Salvingdon, Goring, Ferring, Broadwater,
Angmering, Rustington, Tarring, East Preston, Kingston Gorse, Littlehampton
Brighton and Hove, Hangleton, Westdene, Withdean
Hollingdean, Hollingbury, Patcham, Fiveways, Preston Park
Rottingdean, Woodingdean, Peacehaven, Saltdean, Newhaven
Hassocks, Hurstpierpoint, Falmer, Kingston, Lewes
Portslade, Southwick , Shoreham, Steyning.
East Sussex, West Sussex, Hampshire, Kent, Dorset, Wiltshire
I provide online counselling all over England, Ireland, Wales and Scotland.
contact me.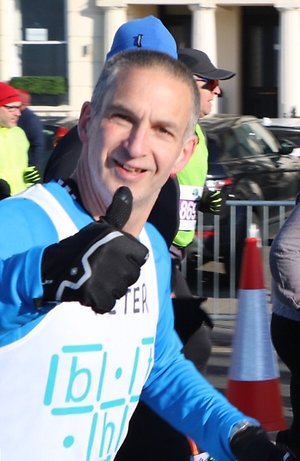 How about trying Online Counselling?
Online Counselling
A qualified Person Centred Counsellor based in Worthing. Online Counselling for anywhere in the UK via Zoom.

I offer online therapy for issues including Alcohol and Drug Problems, Alcoholism, Addictions, Trauma, Anxiety, Depression, Bereavement/Loss, Grief, Stress, Work-Related Issues, Abuse, Relationship Issues, Low Self-esteem, Low Self-belief, Bullying, Family Related Issues or General Unhappiness.
Counselling Worthing, Counselling Brighton, Counselling Hove, Counselling Online. Worthing Counsellors, online Counsellors Worthing therapist, Counsellors Brighton and Hove, Online Therapy, Counsellor Worthing, Counsellor Brighton

Online Person Centred Counselling, for anywhere in the United Kingdom and Ireland.